Stoberry Farm's Beautiful Guests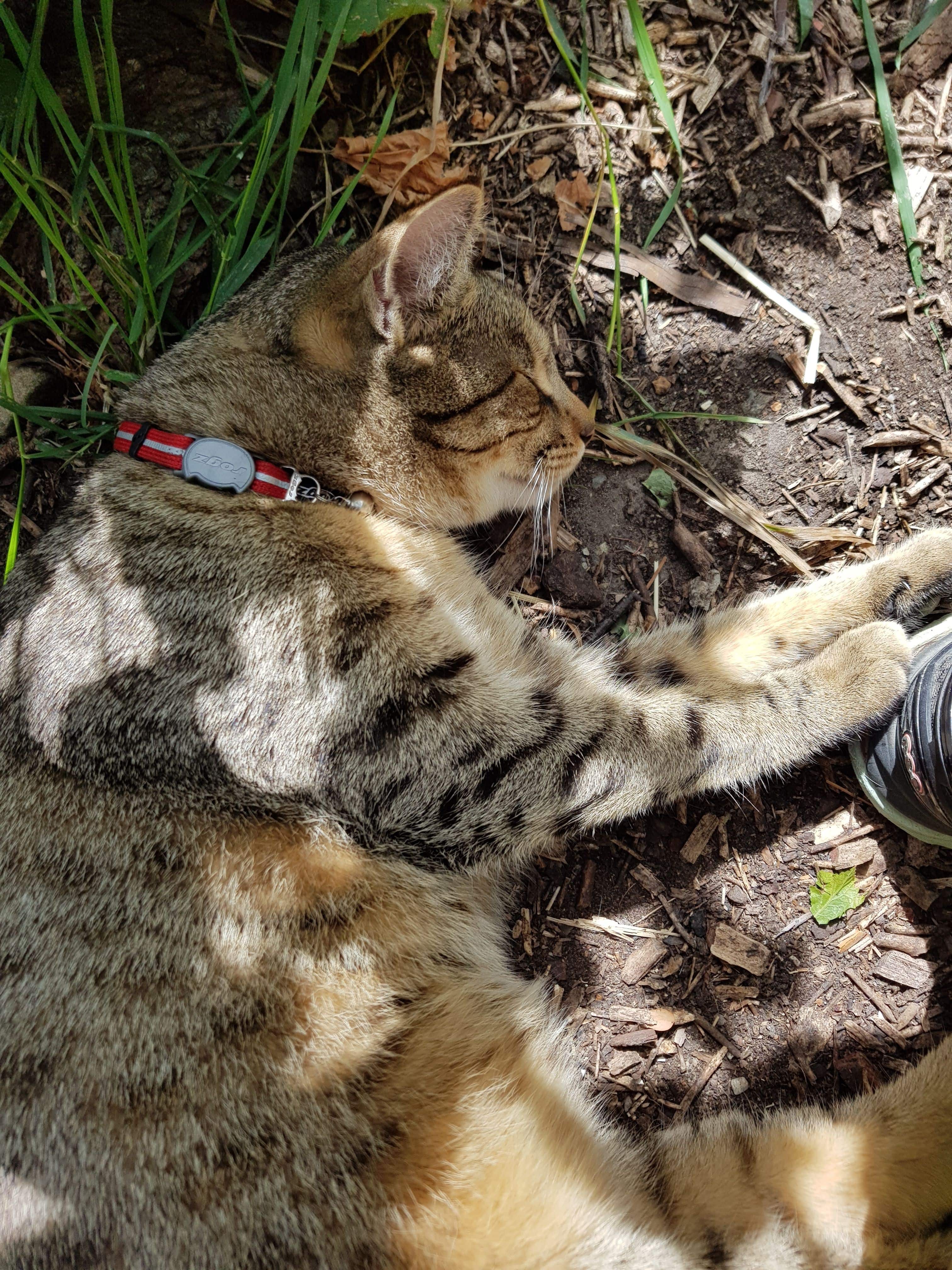 ?? Did you know, at least nine of the above beautiful creatures started life as strays, and would have had a harsh life if kind hearts had not given their time to love, socialise, seek veterinary care, and find a loving home. Good on you - to those individuals who took it upon themselves to love a stray cat, and to the volunteers of Cat Rescue Wanaka who do so much for the Upper Clutha strays and unloved. Just look at the difference you all have made. - Rachel 24 July 2020
Thank you so much for taking care of our furry friend Punky, you guys are amazing. Lots of love. Rosie & family, 5 January 2020.
Thank you so much for your kindness and loving care of Zin Zan. It was such a relief to know he was in such good hands at a very stressful time. Take care, warmest thoughts. Mary, 10 May 2020 PS. Just a wee gift from Zin Zan to say a BIG thank you. You made me welcome. Am passing the word about you guys around!
Thank you so much for taking such great care of Kanu. He is very happy and relaxed to be home. Thanks again. Janet, 31 May 2020.
Thank you again Rachel, Jack is happy as, didn't even cry that much going home in car ;) See you again soon xx Lynn, 21 June 2020.
Dear Rachel. Thank you so much for having our three elderly cats, Tuppence, Guido and Babe, who are 17 and 16, to stay and looking after them so well. Their beginnings were as wild kittens out on Morris Rd. Over the years these three have stayed at a few catteries and we loved yours the best because they could stay together in lovely surroundings. Thank you for taking care of them so well. Sharon, 7 July 2020
If you are looking for a place for your fur baby to stay then this is it... Our Fred is happy and relaxed after his stay at Stoberry. The facilities are very well designed and set up as little 'home away from homes'. I can't think of anyone that would show more love to our furry family member while we are away. Rachel, what you have created here is outstanding! Jo, 10 July 2020
Rita enjoyed her stay and especially liked the heatpack in her cozy room as it was very cold in Wanaka the week we were away. Thanks again and see you again soon. Kerry, 17 July 2020
I was more than happy to leave my fur babies with Rachel as she is a true cat lover and I knew she would go the extra mile with love for my kitties. The cattery was very well equipped and clean. Rachel also kept me updated on how they were going which was a lovely touch. My kitties did not even seem in a hurry to leave! Would definitely use Stoberry Farm again. Jacqui, 19 July 2020
We recently went away for a few days and decided to book Monty in for some R & R at Stoberry Farm. Rachel was fantastic and even sent us a lovely photo of Monty on his first day and some nice comments about how he was settling in and what he was up to. I really appreciated it. The little bedrooms for each cat are beautifully set up with a nice chair and window ledges for them to sit on and scratching poles etc. It is all brand new and looks fantastic and very secure. I am thrilled to bits to have such a neat place to leave Monty when we go away and would thoroughly recommend it to anyone with a furbaby... Rachel will look after him/her like her own. She even gave Monty his special food with no problem... above and beyond!!! Thanks heaps!! Dell, 5 August 2020
When you love your cat like we do, all you want is a warm, loving place for them to stay while you're away. I relax even more, as Rachel sends me updates and photos of our boy Jack. She is amazing. That's why we thoroughly recommend Stoberry as a second home for your fur baby. Hugs. Paul, Lynn, and Jack, 9 August 2020
Rachel took tremendous care of Milly. The trouble taken to make sure our geriatric cat was comfortable was greatly appreciated, as was the willingness to deal with her twice daily insulin injections, and the regular text updates to assure us Milly was doing okay. Thank you! Kim, 19 August 2020
We are thrilled to have Stoberry Cattery in Wanaka. Jasmine was totally at home and she came home a happy and content kitty! She went straight to her favourite places, ate her food and went to sleep. No anxiety and stress at all - a very big tick for the love and care she received while staying over! Her "hotel room" was big enough to house all her favourite toys and things and it even had a lovely soft chair to relax on. We felt comfortable leaving her in Rachel's capable hands and did not worry at all! We could see Rachel loves cats and Jasmine must have felt it too! Annemarie, 14 September 2020